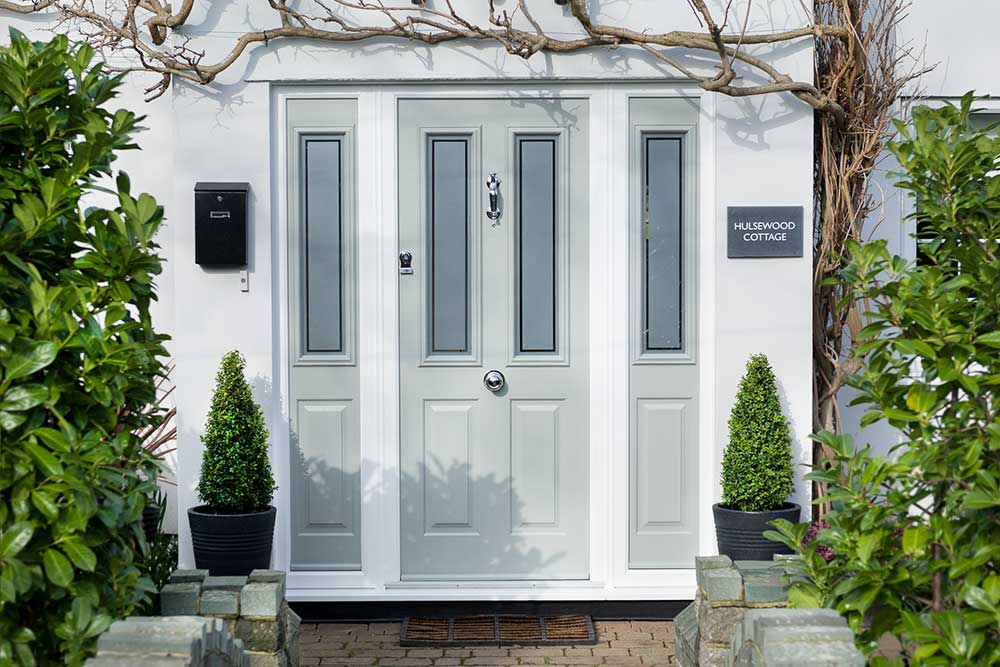 Completely Versatile Composite Front Doors Coventry
Composite front doors from Armour Windows are the perfect way to transform your Coventry home. With all the beauty of traditional timber doors, and all the performance of modern double glazing, these composite front doors will add curb appeal to any Coventry property. They are manufactured to the highest standards of thermal efficiency, security and durability, and are made to protect your Coventry home for years to come.
These composite front doors are suited to absolutely any property, from the most modern to the most traditional. Practical and stylish, these doors are a great long term investment, as they continue to perform to the highest standard year after year.
Now follow our guide about our composite front doors in Coventry, and learn ways in which they will benefit your home.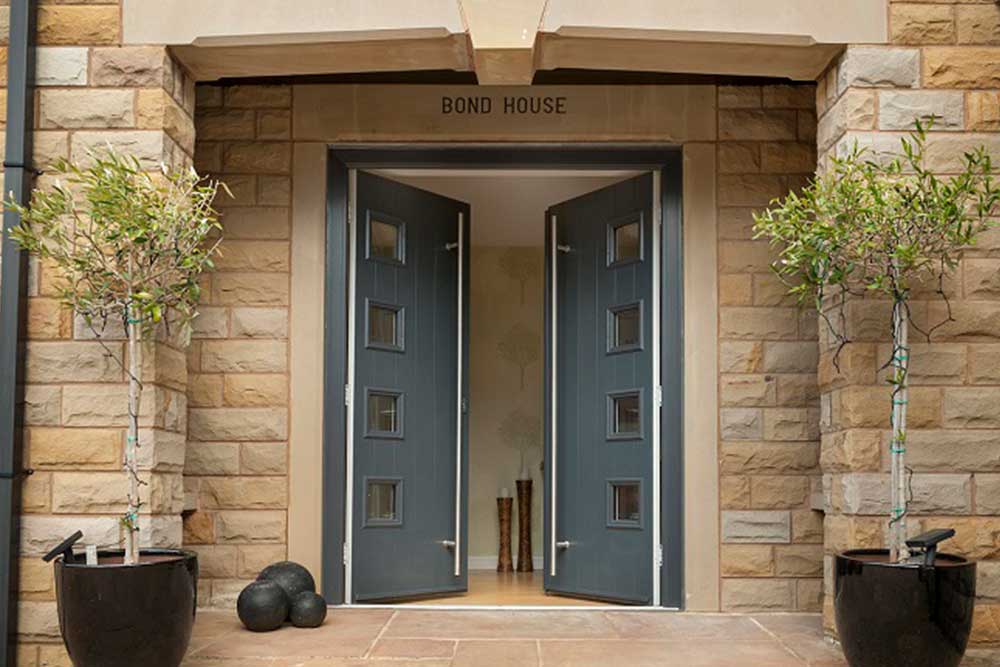 Secure Composite Front Doors Coventry
Armour Windows' composite front doors are designed and manufactured with security in mind. They feature a rigid core that is covered in a durable and weatherproof plastic skin. This means these doors stand up strongly to physical attacks.
We boost this natural security by including state of the art multi-point locking systems on our composite front doors as standard. This means that they offer high protection for your home.
Our Coventry composite doors are so secure, that they have been accredited by the Secured by Design initiative. This means that their security has been rigorously tested, and have proven to be almost impenetrable. These doors offer you sweet peace of mind, and excel in keeping your property safe and secure.
Thermally Efficient Composite Front Doors Coventry
These composite front doors also entail incredible thermal efficiency to keep your house warm all year around. They are even capable of reducing your energy consumption up to 19%.
As energy is retained efficiently, you will need to use your central heating less often. This means you will save a significant amount of money on your energy bills. We also offer triple sealed and triple glazed doors for extra high quality thermal performance.
The insulating properties of our Coventry composite doors means that they are able to soundproof your home as well. Your home will suddenly be quieter and more relaxing.
When you choose our composite front doors, you're choosing an incredible money saving investment that will make your home warmer, more comfortable, and more relaxing.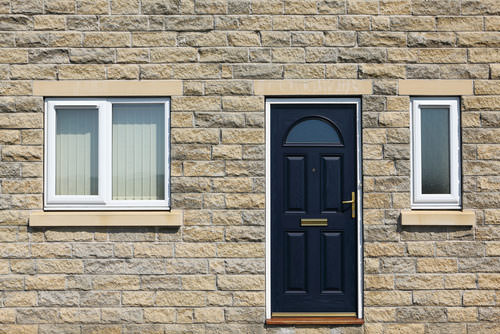 Durable and Weatherproof Composite Front Doors Coventry
While timber doors traditionally require a lot of maintenance, including stripping, sanding, varnishing and painting, our composite front doors are an extremely low-maintenance option.
These doors retain the classic appearance of timber doors without the costly and lengthy maintenance necessary to keep them looking their best. All these doors need is an occasional wipe down to have them looking at their best for years to come.
Our doors are designed to never warp, rot, or discolour, which makes them highly durable, even in the worst weather conditions. Our doors are so durable, that they are an extremely cost effective investment.
A Range of Styles and Colours For Any Home
Armour Windows' composite front doors are designed to suit any home. We have a number of panel designs that add a unique spin to your home. With a beautiful range of colours, and hardware options, you are able to find the perfect door to suit your home.
We stock a huge range of colours to suit any taste, and you can choose from our lovely range of decorative double glazing too. Composite doors are ideal for homeowners who wish to retain the classic aesthetic of timber doors, without sacrificing the performance of modern uPVC products.
These doors truly provide a welcoming entrance to your home, soon to be the envy of all your neighbours.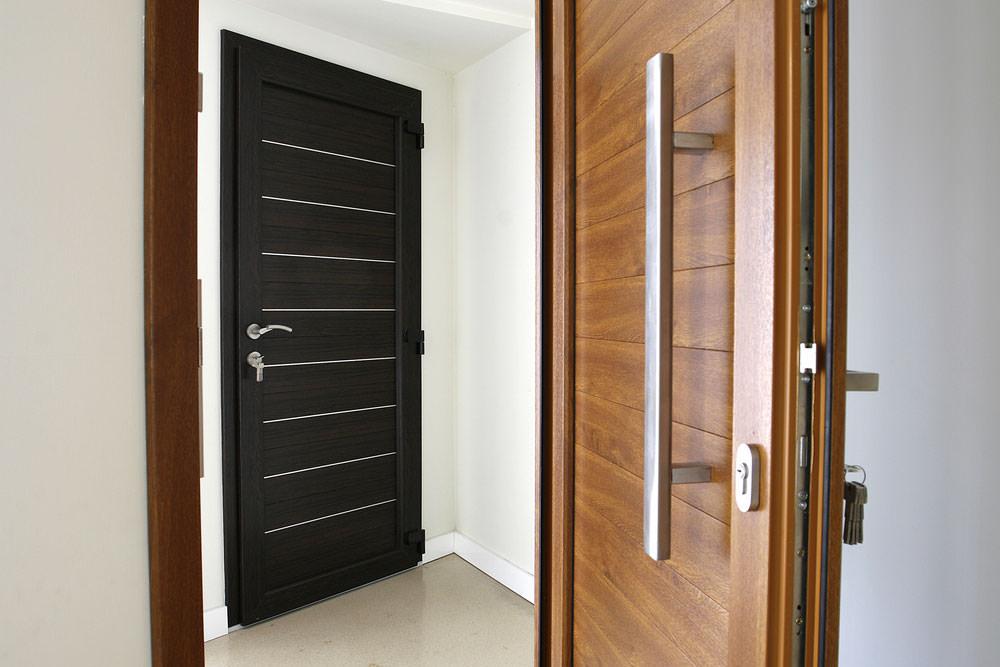 Composite Front Doors in Coventry Prices
If you would like to receive a free online quote for our composite front doors, please use our online quoting engine. Your quote will be with you within minutes, tailored to your exact specifications and dimensions, all at a highly competitive price.
Alternatively, if you would like more information about our composite front doors or any of our other products, please do not hesitate to contact us. A member of our friendly and experienced team will be with you as soon as possible to discuss our products, answer your questions and provide you with as much information as you need.