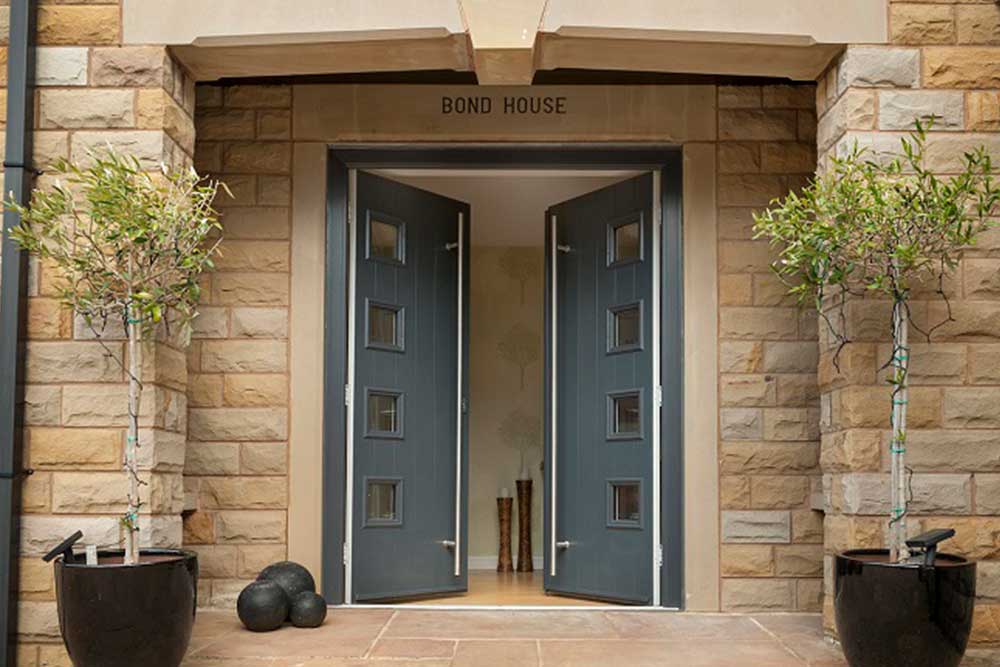 Amazing Rugby home improvements with composite doors
Replacing your front door with a composite door will completely transform your Rugby home. Enjoy a more appealing appearance that will add kerb appeal to your property, as well as a superior thermal efficiency and security factors.
Our composite doors excel in all areas of efficiency, insulation, security and style, making them a highly sought after option for Rugby front doors.
Armour Windows manufacture stunning composite doors for local customers, ensuring that no detail is overlooked and that every door offers exceptional quality.
Composite doors in Rugby are a cost effective home improvement, providing many years of beauty and operation, ideal as an investment in your property.
Read our guide to composite doors in Rugby to discover the features and benefits that these exclusive front doors offer for your home improvements.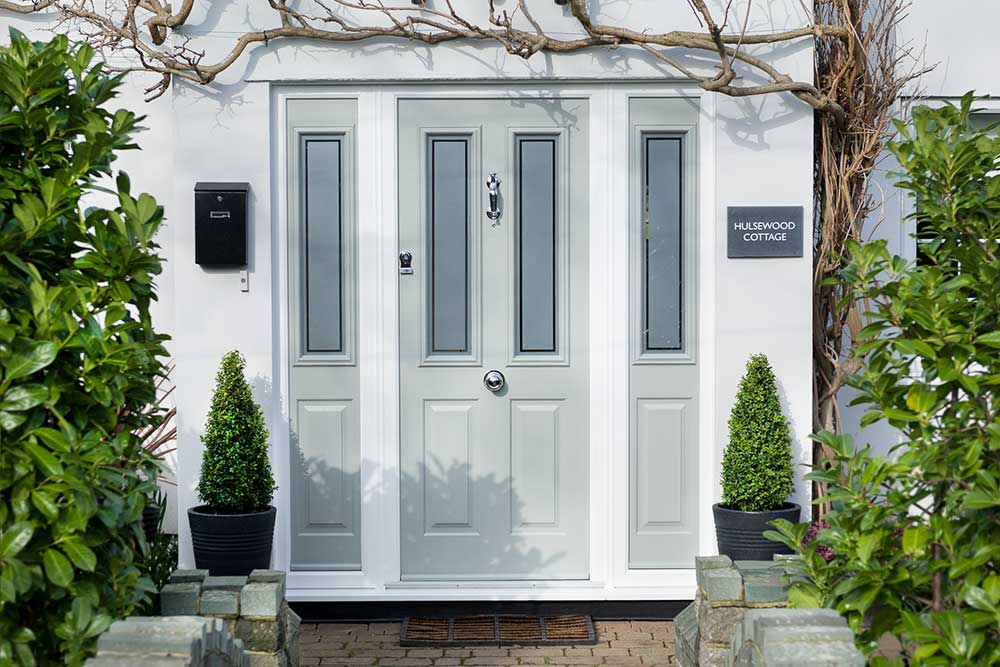 Ultimate Style with Composite Doors in Rugby
If you are looking for a luxury entrance to your Rugby home, then look no further. Our composite doors are simply exquisite.
They come in a range of panel designs, ensuring that whether your home has a traditional appearance, or modern styling, we have a door that will blend in and subtly enhance its character.
Each front door is finished in the perfect colour to suit your tastes too, ensuring the absolutely perfect match, and you can even choose from a collection of decorative glass to add to its style.
All of this and you benefit from the most incredibly authentic timber aesthetic. Our composite doors are the ultimate replacement doors for when you are looking for the beauty of wood, but want the performance and low maintenance that comes with uPVC.
These stunning doors are perfect for creating a lavish entrance to your Rugby home, welcoming your guests and visitors in style.
Unrivalled Security – Composite Doors and Home Protection
The composite door structure is unique, featuring a solid and rigid core that is overlaid by a durable and robust outer skin. This intelligent design not only makes these doors extremely hard wearing, but also works to give them exceptional strength.
Composite doors are a tough entrance for your home, almost impossible to dent or scratch, and virtually impenetrable.
We enhance this inherent security by coupling them with state of the art, high security locking mechanisms. Our multipoint locks are carefully chosen to offer maximum home protection.
Our composite doors in Rugby excel when it comes to keeping you and your family safe and secure. Their performance is so impressive, they have even been awarded Secured by Design accreditation, the police initiative that rigorously tests the security performance of double glazing.
There is no competition when you are looking for a secure replacement front door.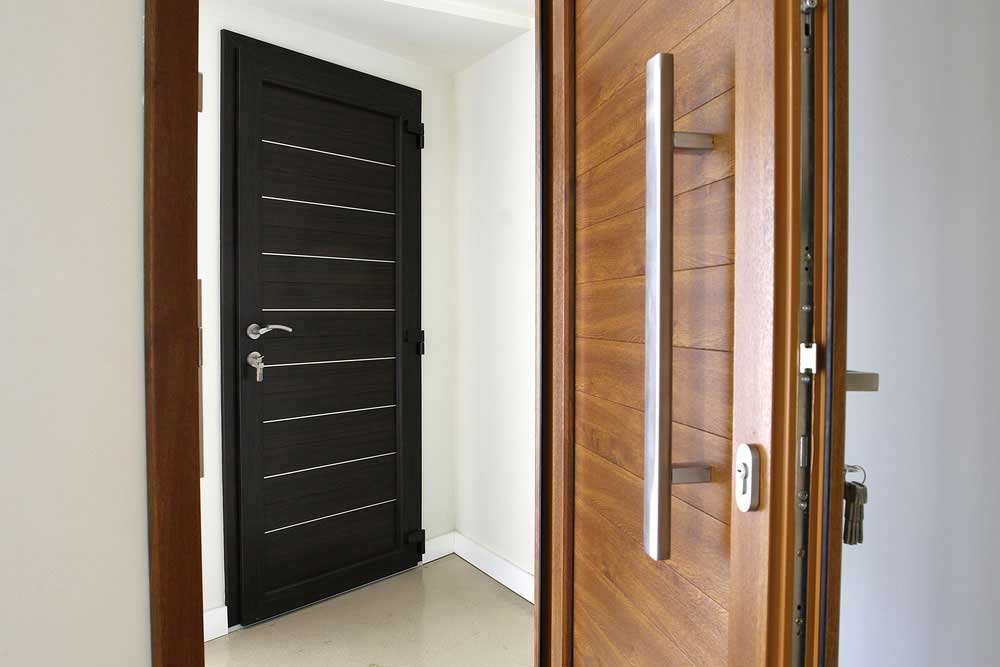 Impressive Insulation with Composite Doors in Rugby
One of the additional benefits of the composite door structure, is that it creates impressive insulating qualities.
Our composite doors are outstanding when it comes to thermal performance, and in fact, they can even make your home so thermally efficient that your energy consumption is reduced by up to 19%.
This means that as your home will retain heat more efficiently, you will need to use less heating, and so will save on your energy costs. Our composite doors provide a great investment in so many ways!
For extreme performance, we even have a new range of triple sealed, triple glazed composite doors.
This insulation is great for energy efficiency, but it also works to protect your home from sound pollution too. You can enjoy a quieter, more relaxing space when you choose our composite doors as your replacement front doors in Rugby.
Block out intrusive street noise and traffic sounds to create a peaceful environment where you can rest and rejuvenate with one of our incredible composite front doors.
Low Maintenance, High Quality Composite Doors
Although our composite doors provide you with all the style and beauty of timber, they require far less maintenance.
Traditional wood doors required a lot of costly and time consuming effort to keep them in good condition and ensure they lasted year after year. Composite doors, however, have an authentic timber appearance, yet simply require the occasional clean to ensure optimum performance and perfect aesthetics.
They are designed to provide many, many years of operation, never dulling, warping or rotting. Our composite doors are fantastically cost effective, especially when compared to timber alternatives.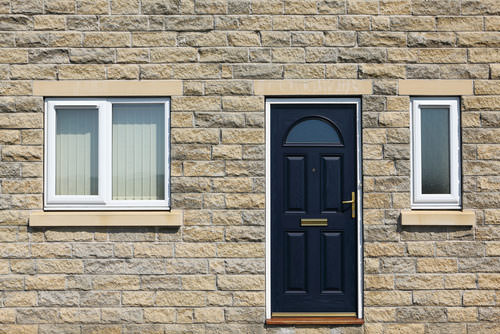 Composite Door Prices in Rugby
Composite door prices in Rugby are superb when you come to Armour Windows for your home improvements. These premium front doors are competitively priced, and are a brilliant investment for your property.
Use our composite door calculator or contact us for further information.