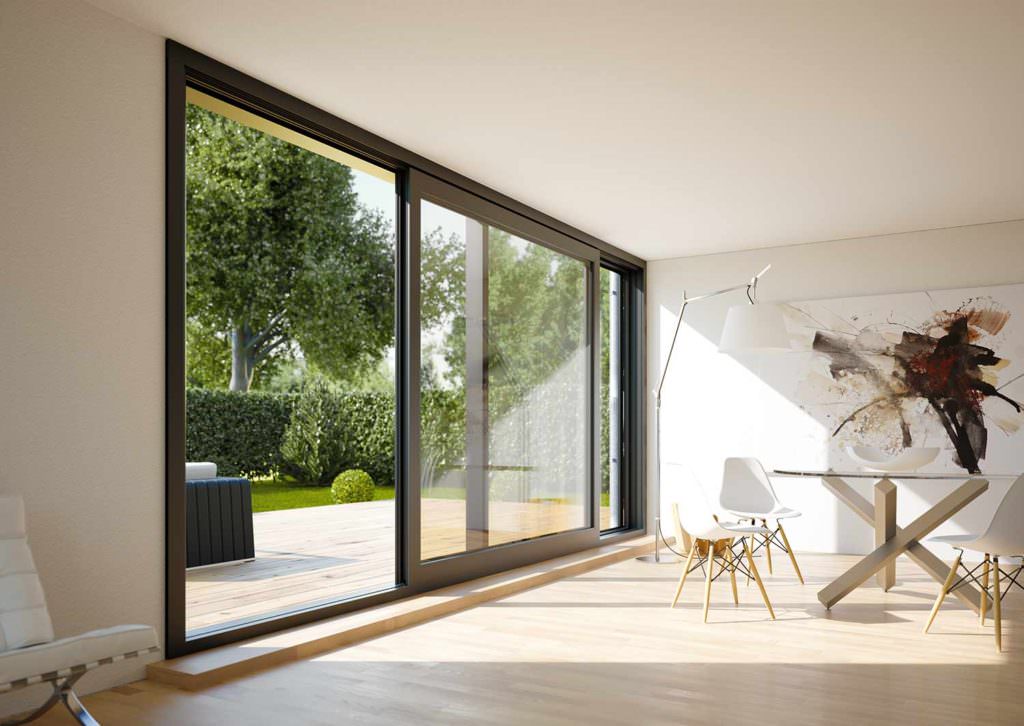 Create a new experience with aluminium bi-fold doors in Coventry
Aluminium bi-fold doors in Coventry are the most amazing way of transforming your home, both in appearance and in the way you experience it.
They create a unique entrance that offers seamless accessibility to your garden, and links your indoor and outdoor living spaces so they become one exquisite area for you to enjoy.
Aluminium bi-fold doors are the most revolutionary home improvements in Coventry, and are highly sought after. Whether you enjoy socialising with family and friends, or relaxing in solitude, with these sliding doors, the experience will be amazing.
Here at Armour Windows, we are experts at installing aluminium bi-fold doors, and our products are exceptional, offering incredible all round performance.
Discover why so many Coventry homeowners choose us to install their new aluminium bi-fold doors in our handy guide.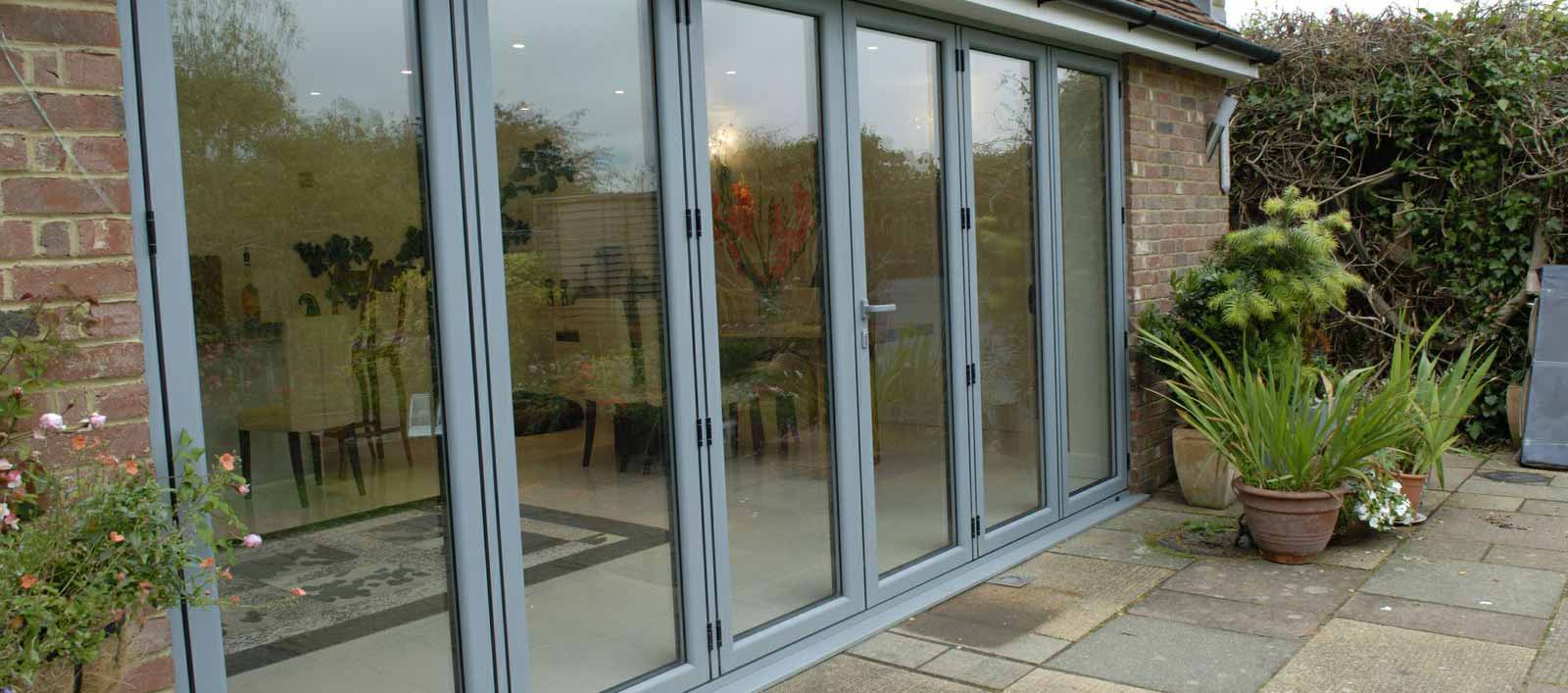 Incredible Security with Aluminium Bi-Fold Doors in Coventry
With any entrance to your home, it is vital that it offers incredible security, as keeping you and your family safe is a central function of your doors.
One of the countless benefits of our bi-folding doors, is that as they are constructed from aluminium, they are super strong. Aluminium is one of the most respected materials for double glazing, simply because it has a natural strength that out classes all other options.
When this is coupled with our state of the art stainless steel locking systems, which are tucked away from sight, making them hard to access for intruders, these doors become unbeatable.
With our aluminium bi-fold doors, you can expect unrivalled home protection. Even the most determined potential burglars will be unable to break through these outstanding doors, giving you complete peace of mind that your property and family are safe and secure.
Superb Thermal Performance from the Latest Aluminium Bi-Fold Doors
In the past, aluminium was considered to be a poor choice for double glazing as it was cold and inefficient, however, our cutting edge aluminium bi-fold doors are in fact fantastic when it comes to keeping your Coventry home warm.
The intelligent design features the very latest technology and can achieve low U-values that compete with uPVC doors.
With our aluminium sliding doors, your home will be kept warmer for longer, and as such you will use less heating. Of course, this means your energy bills will be lowered, making these double glazed doors a superb investment for your Coventry home improvements.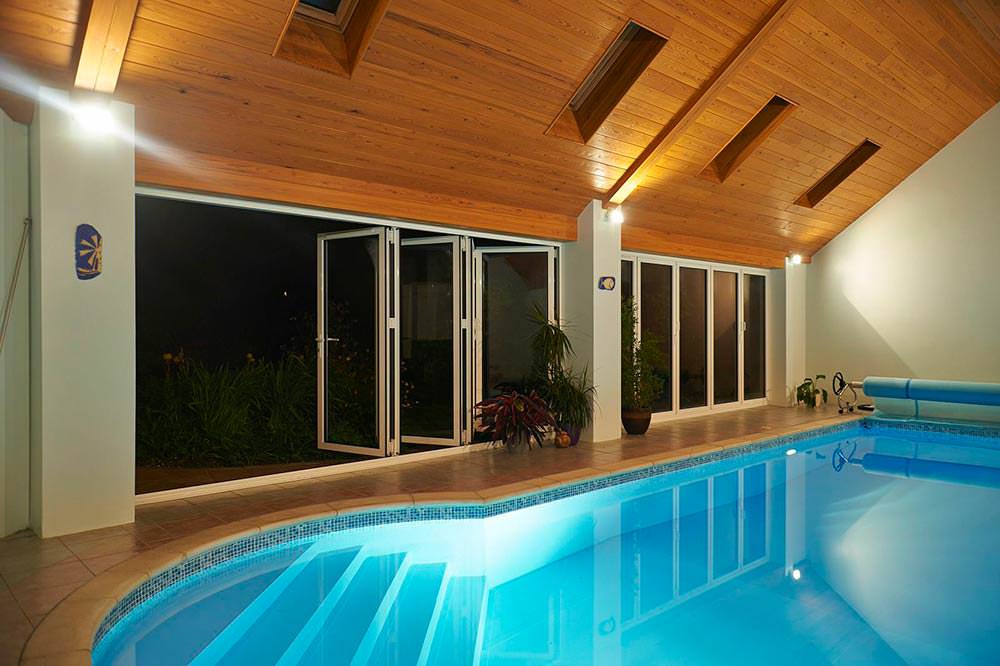 Stylish Aluminium Bi-Fold Doors in Coventry
Aluminium bi-fold doors can be used to replace an entire wall of your Coventry home, creating the most incredible visual impact. You will benefit for stunning views, and an opening that connects your home and garden seamlessly.
They are available in a variety of configurations, so whether you want your doors to fold from left to right, right to left or from a point somewhere in between, we can accommodate your requirements. Whichever design is the most practical for your home and suits your personal tastes.
One of the major benefits of choosing aluminium bi-fold doors over other options, is the superb style features that these doors offer.
You can choose from a fantastic variety of RAL colours to finish your new doors. The RAL palette is extensive, and virtually any shade that you can think of is represented.
Not only that, but you also have the choice of single colours or dual colours. With aluminium sliding doors, you can have one colour all over the frame, or you can opt for one shade on the outer piece and a different shade on the inner profile.
This means that you can have the internal side complementing your interior décor and the external face blending in with your brickwork. Ideal for a truly individual look.
Functional Aluminium Bi-Fold Doors
Aluminium bi-fold doors make great home improvements in Coventry for functional living. They can be installed with ultra low thresholds, making your garden completely accessible and achieving Part M compliance.
They are crafted with an advanced opening system which is constructed using the finest materials. This ensures that year after year, you will have a smooth and easy gliding system to give you efficient access to the outdoors.
With our aluminium bi-folding doors, you can count on long term performance, as they will never warp or rot, and the colour finish will never fade or peel, making these wonderful doors a cost effective home improvement.
Aluminium Bi-Fold Doors Prices Coventry
Armour Windows pride ourselves on offering competitive aluminium bi-fold doors prices in Coventry. You can enjoy great value for money combined with quality and expertise.
Get a tailored and instant quote with our online door designer, or contact us for further information and assistance.